Concretex Building System
In 1985, Concretex invented the Concretex Building System, a modular building technology using custom lightweight concrete panels. These are assembled as required, allowing for the system to adapt to customer requirements. The resulting homes are constructed quickly and of high quality components. The system was patented and was awarded the Mantag Certificate from the Agrèment Board of South Africa in 1989. Updated and refined to suit modern building requirements, the system has held a Agrèment Certificate since 2011.
AREAS OF USE
This system is designed, manufactured and constructed for use as dwellings, crèches & school classrooms, studios, offices, garages and stores. Further refinements have been introduced through the years and the system has been extensively used in the affordable (low cost) and Gap housing markets with thousands of houses completed and occupied by satisfied owners.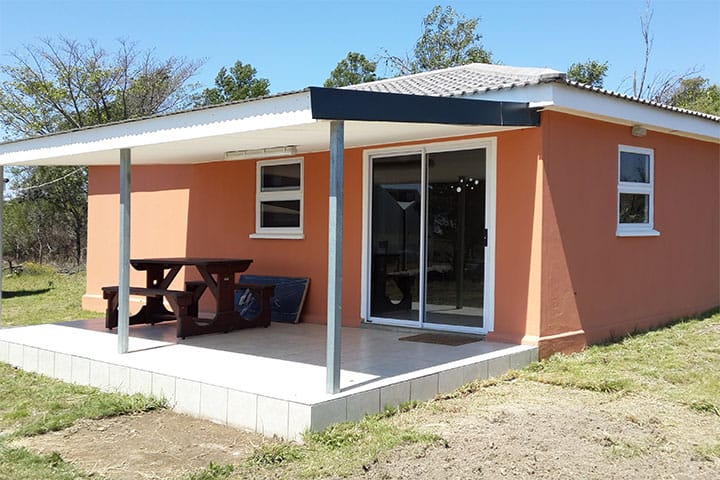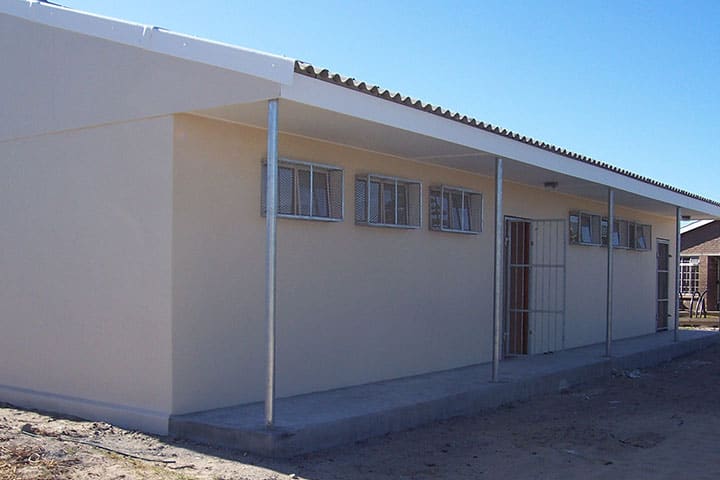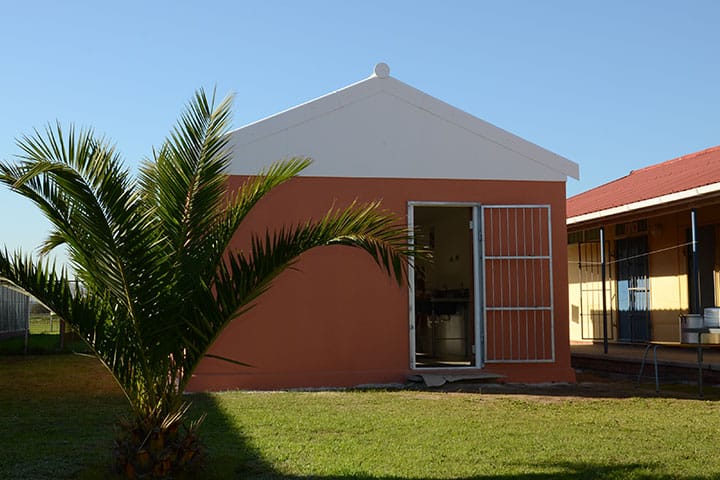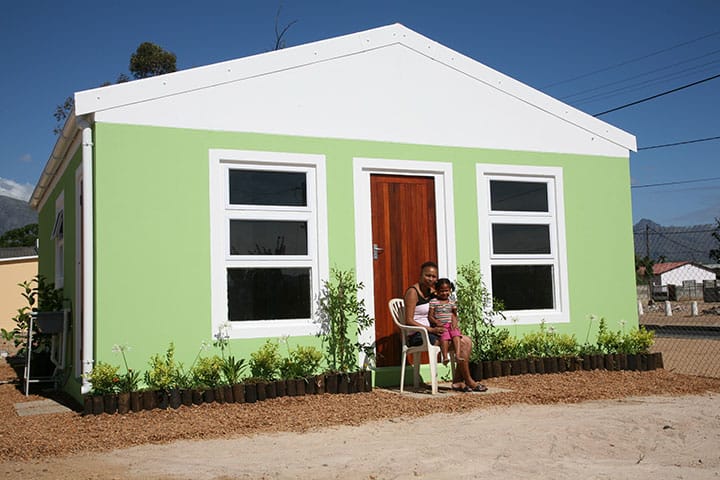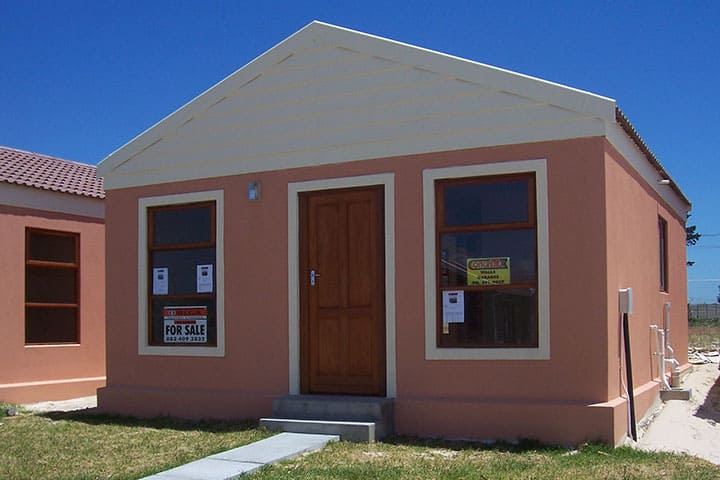 HANDLING AND INSTALLATION
Structures are built using precast panels of heights typically 2.4m. These are bolted together using a custom tongue-and-groove system and once completed can be plastered and finished as required. Windows and doors are also produced as required using high strength concrete and precision moulding. By producing components under factory conditions, many of the quality-control issues inherent in traditional building methods are eliminated. Panels are cast including plumbing and electrical conduiting thereby reducing the need for artisans on site. With required training, semi-skilled labour can be instructed to complete installations.
The modularity of the Concretex Housing System not only allows structures to be erected in areas where conventional construction would not be possible, using unskilled or semi-skilled labour but also at much greater speed. Typically, given a large enough project, we see construction which is 4-5x faster than conventional methods. This is facilitated through detailed rollout plans and co-opting of various construction teams, all managed in-house by Concretex.