Using technology and manufacturing similar to that used in the building system, Concretex was able to develop a precast concrete panel toilet structure. This was engineered in response to growing demands for sanitation in the Western Cape from 1994 onwards. Concretex was one of the first manufacturers to supply precast concrete toilet structures in the region and was awarded one of the first fixed-term supply tenders for the City of Cape Town. In this capacity, once again acting as both supplier and contractor, Concretex was able to tweak their product offering. The use of precast concrete panels allowed Concretex modular toilet structures and other sanitation structures to be placed in areas where a heavy single-cast unit could not. This experience also influenced the development of various improved models.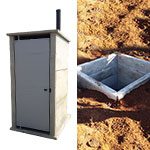 MK III Ventilated Improved Pit (VIP) Concrete Panel Toilet System
A high-quality sanitation structure in areas suitable for pit latrines.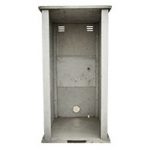 MK IV Waterborne Concrete Panel Toilet System
A high-quality sanitation solution in areas suitable for connection to municipal infrastructure.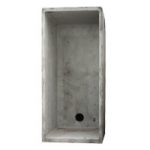 MK V Single-cast Concrete Toilet Unit
A solid robust concrete toilet unit without the need for any assembly.
The current product line incorporates a lighter yet equally durable structure with extras such as basins, showers and a disabled friendly unit. Units are in use throughout the country with structures having been supplied to the Western Cape, Eastern Cape and Gauteng. Used extensively in the Eastern Cape, Concretex pioneered the introduction of a lightweight pit panel system. These are used to address adverse soil conditions when constructing pit latrine toilets.